OUR COSMETICS RECOMMENDED BY THE COSMETICS OBSERVATORY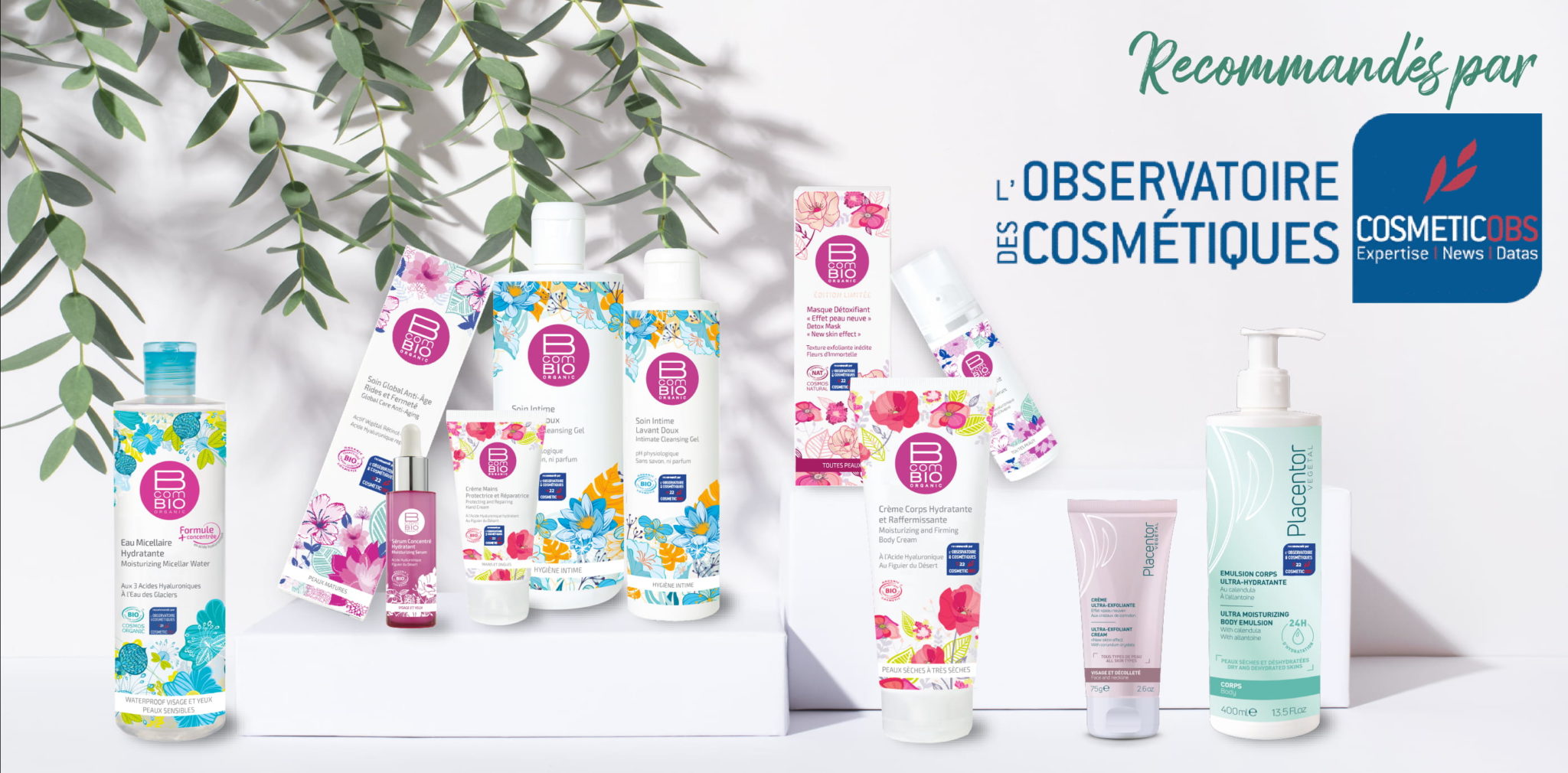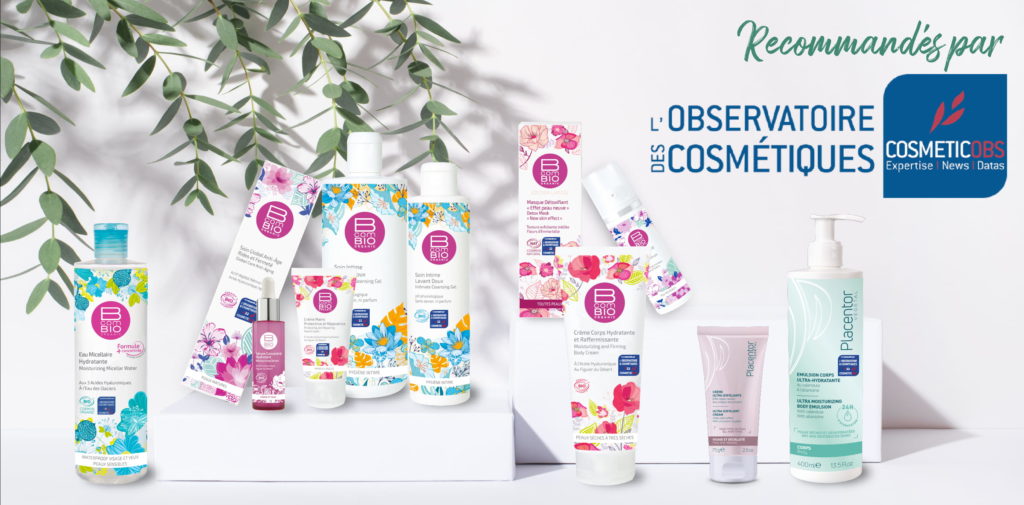 No less than 10 products of BcomBIO and Placentor Végétal were evaluated and recommended in 2022:
8 BcomBIO products:
Protective and Repairing Hand Cream
Detoxifying Mask "new skin effect
The Moisturizing and Firming Body Cream
The Smoothing Firming Serum
Global Anti-Aging Care
The Gentle Intimate Cleansing Care (2 formats)
The Moisturizing Micellar Water
Moisturizing Serum Concentrate
2 Placentor Végétal products:
Ultra Hydrating Body Emulsion
Ultra Exfoliating Cream
The Cosmetics Observatory is the first independent information and analysis center dedicated to cosmetics. Its objective is to provide reliable, important and practical information on everyday cosmetic products. The objective is to enlighten consumers on the composition and effectiveness of products, to tell them if they are harmful or not, etc.
A jury of experts composed of professionals from the cosmetics sector (beauticians, formulation, regulation, toxicologists, dermatologists, biologists…) met to evaluate the products according to several criteria:
🔬The formulas and their effectiveness: what is the composition of the product, is the product really effective?
✔️Safety: the toxic and/or polluting potential. Is the product toxic or environmentally friendly, etc.?
🧖♀️Skin tolerance: are there any allergy risks, is the product irritating to the skin?
🌸The pleasure of using the product, the sensoriality. Are the texture and smell of the product pleasant? Is the product pleasant to use, comfort, softness?
❗️The respect of the regulation regarding labeling. Are the regulations correctly applied? Are the legal mentions present? Are the instructions for use accurate, etc.?
📊The quality/price ratio versus similar products available on the market
Our products meet a high level of these criteria since they have obtained a score greater than or equal to 15/20.
Thus, this label allows you to make an informed purchase. By choosing BcomBIO and Placentor Végétal products, you are choosing cosmetics that have been tested, verified and approved by specialists.
This information and the evaluation of 8,000 cosmetic products from 555 brands are published on the Observatoire des Cosmétiques and are the result of the work of recognized professionals who are independent of any brand or cosmetic laboratory.