Our CSR approach
Laboratoires SICOBEL support social and environmental commitment by offering organic, natural, and safe products, accessible for the greatest number and with reduced ecological impact.
Committed to a responsible performance
At Sicobel, Nature and Humans are at the heart of our activities. Our adventure on the beauty, wellbeing and health markets were guided by strong beliefs in terms of environmental and social responsibility.
We are sure that everyone has an important role to play for the planet and the society. Since the beginning, we are committing through different social and envionmental projects to contribute to this common goal, all as we preserve the biodiversity.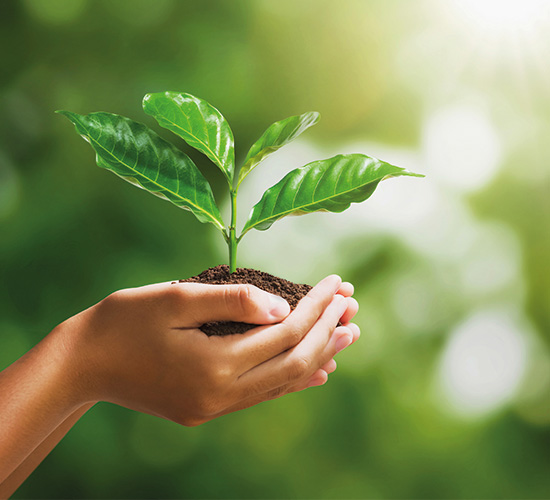 Discover our responsible actions
At Sicobel, beyond words, our responsible commitment is lived and takes the form of very concrete actions
Our CSR policy
Trough strong CSR requirements, we give meaning to our past and future commitment, as well as readability to our sustainable development practices. Our policy and our 5 CSR commitments 5 below, lead all our strategic decisions and operational practices.
Governance
Include the CSR in our governance through our strategic decisions and operational actions plans.
Leadership et co-development
Encourage third parties to develop, co-develop and buy an eco-designed offer.
Eco-production
Propose products made in France and with reduced ecological footprint.
Social performance
Develop the human potential in the respect of Peoples' rights with flourishing and safe working conditions for sustainable performance of our labs.
Business ethics
Guarantee a loyal and ethical behavior in business relations and in our commitments towards third parties.
Our references
United Nations Global Compact
We are committed to include the United Nations' 10 founding principles in our strategy and practices, to make them progress in our influence area and publish annually the committed actions linked to these principles as well as the results obtained (COP: Conference of the Parties to the UN Climate Convention).
ISO 26000 Norm
Since its publication in 2010, the guidelines of the ISO 26000 norm make up a guide for our decisions making and actions. Even if this norm does not lend itself to certification, it provides the right guideline to follow.
Ecovadis evaluation
Laboratoires Sicobel scored throughout the group evaluation is awarded the Platinum medal according to the Ecovadis organization. This result places the group in the top 1% of the best rated companies in the world.
Non-financial reporting directive
Each year, Laboratoires Sicobel report on their CSR involvement through the NFRD.