Recettes d'antan
Découvrez les bienfaDiscover the benefits of the Alep soap, with the Recettes d'Antan brand. Authentic soaps made following the ancestral tradition.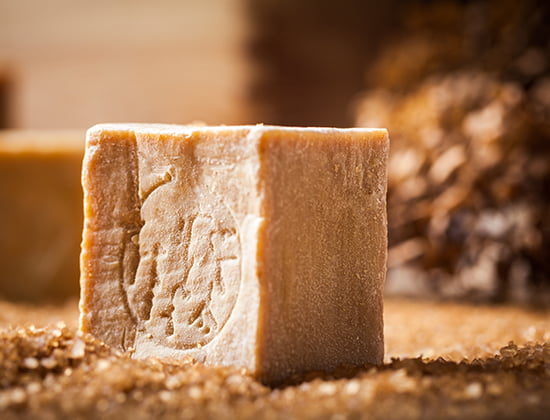 Alep soaps combining authenticity and tradition
Recettes d'Antan put forward the oriental excellence and the ancestral know-how with an authentic Alep soap range. Made in a French artisanal soap factory by a master soap maker from Alep, soaps are obtained by the saponification of a mixture of certified organic olive oil and bay laurel oil.
These soaps own their quality to the authentic manufacturing process as well as the noble qualities of its oils. The brand answers the needs of each skin type with its 3 solid soaps and its liquid soap (certified Organic by Ecocert).
The products
Aleppo liquid soap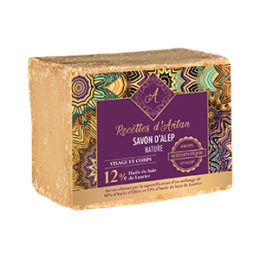 Aleppo soap 12%.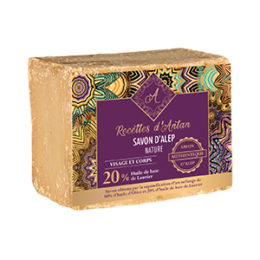 Aleppo soap 20%.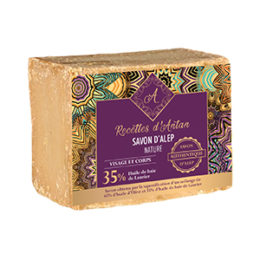 Aleppo soap 35%.
The +
Authentic formula
Alep soaps are formulated with only 4 ingredients: water, olive oil and laurel oil certified organic, traditional saponification agent. Without additives, they are perfume- free, sulfates and preservatives.
Soaps for the entire family
Recettes d'Antan proposes soaps with different olive oil and bay laurel oil content to meet the needs of normal, dry, sensitive, oily, and problematic skin.
The authenticity
Recettes d'Antan gives special attention to the authenticity of the soaps and the ancestral know-how Syrian master soap makers. Solid soaps are cooked in a cauldron for several days, stamped with the seal of a Syrian master soap maker and then dried for 9 to 11 months.
This artisanal method makes it possible to obtain soaps of great quality. They can be recognized by their emerald green color inside.