Goji bays
Goji bays are a superfruit coming from Asia, where it is used for its exceptional virtues, thanks to its high composition in antioxidants and trace elements.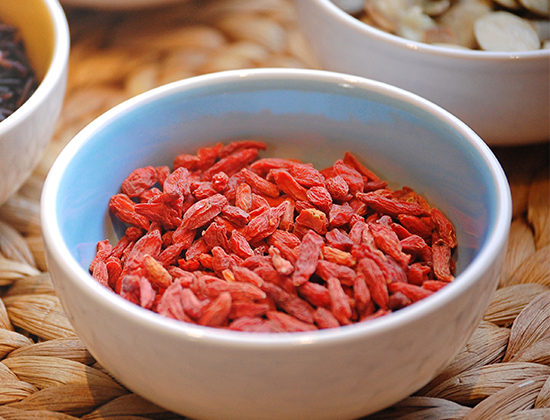 The eternal youth fruit
The Laboratoires Sicobel-PharmUp Goji bays are cultivated in the NingXia Valley, a small province at the north of the internal Mongolia, classified as a protected area in 2003 by government.
Our Goji bays grow in optimal cultivating conditions: a long-lasting sun and a rich ground thanks to the alluvium of the surrounding river. They are perfect to consume dry or rehydrated, as a snack or in desserts.
The product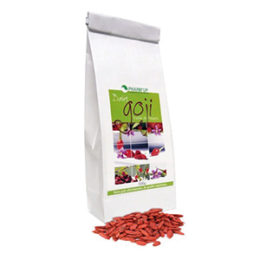 Goji berries – 500g
The +
Multiple benefits
Protein source, ideal for sportspersons.
Rich in fibers for an appetite-suppressant effect and the maintenance of a good transit.
100 % recyclable thanks to its kraft paper packaging.