Pur Aloe
Located in Mane, in the heart of Provence in an ecological building, the French brand Pur'Aloe from the laboratory Ciel d'Azur Labs offers a complete range of cosmetics and food supplements based on aloe vera with the organic label.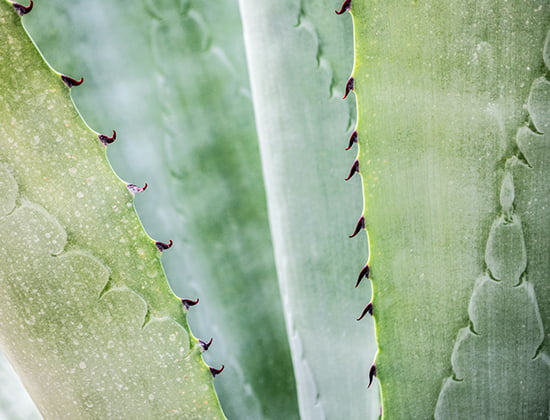 Your specialist in organic and faire trade Aloe in France
A true pioneer in Aloe Vera, Ciel d'Azur Labs is the only French manufacturer of Aloe Vera that controls its production from the cultivation of the plants to the finished products. It stands out for its desire to offer products that are synonymous with high efficiency while being committed to a global ethical and ecological approach.
To guarantee exceptional quality, all Pur'Aloé products are formulated from organic Aloe Vera pulp and not powder, which allows it to retain all its benefits. The brand is available in gels, sparkling juices and juices to drink, as well as a complete range of cosmetics with Aloe Vera.
The products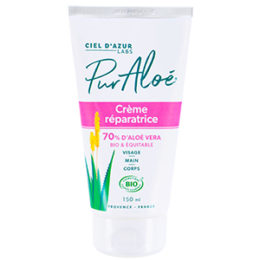 Repair cream
Aloe Vera 70%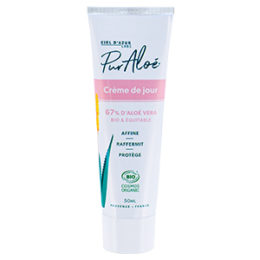 Day Cream
with Aloe Vera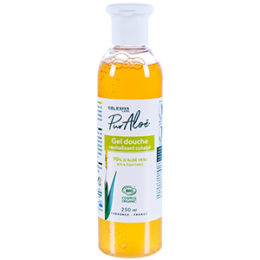 Shower gel
with Aloe Vera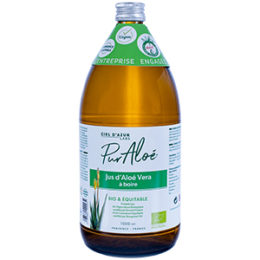 Aloe juice to drink
Organic and fair trade
The +
Fair trade
For the supply of its raw materials, Ciel d'Azur Labs works in collaboration with Mexican farmers according to the "OperAequa" fair trade charter.
1% for the planet
To offset the carbon footprint of its activity, Ciel d'Azur Labs plants trees via 1% for the Planet member associations. These projects ensure sustainable forest management by and for local communities.
The ethic
The Ciel d'Azur Labs team is strengthening its position as a French pioneer in responsible cosmetics by acting on a daily basis since its creation on ethical commitments: fair trade, ecological buildings, biosourced materials, photovoltaic panels, managerial benevolence, 1% for the planet, and the most eco-responsible packaging possible (Sugar Tube and recycled PET).